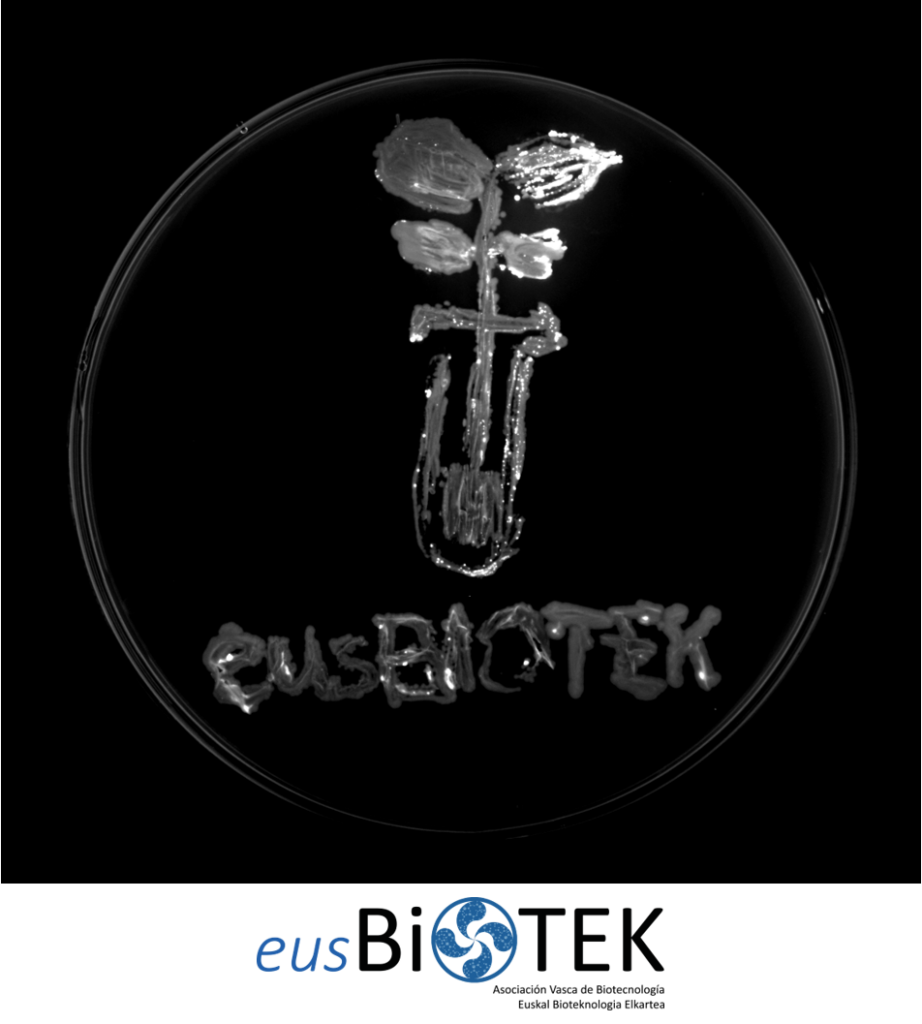 Title of the work: Fluoroplant488
Author: Sara Alicante Martínez
Description of the work: Drawing made by producing a fluorescent protein, via transforming a bacterium with a fluorophore-containing plasmid. The drawing represents a plant growing inside a test tube. The picture was taken by exciting at 488 nm the fluorescent protein inside the bacterium.
---
MORE INFORMATION ABOUT THE AUTHOR