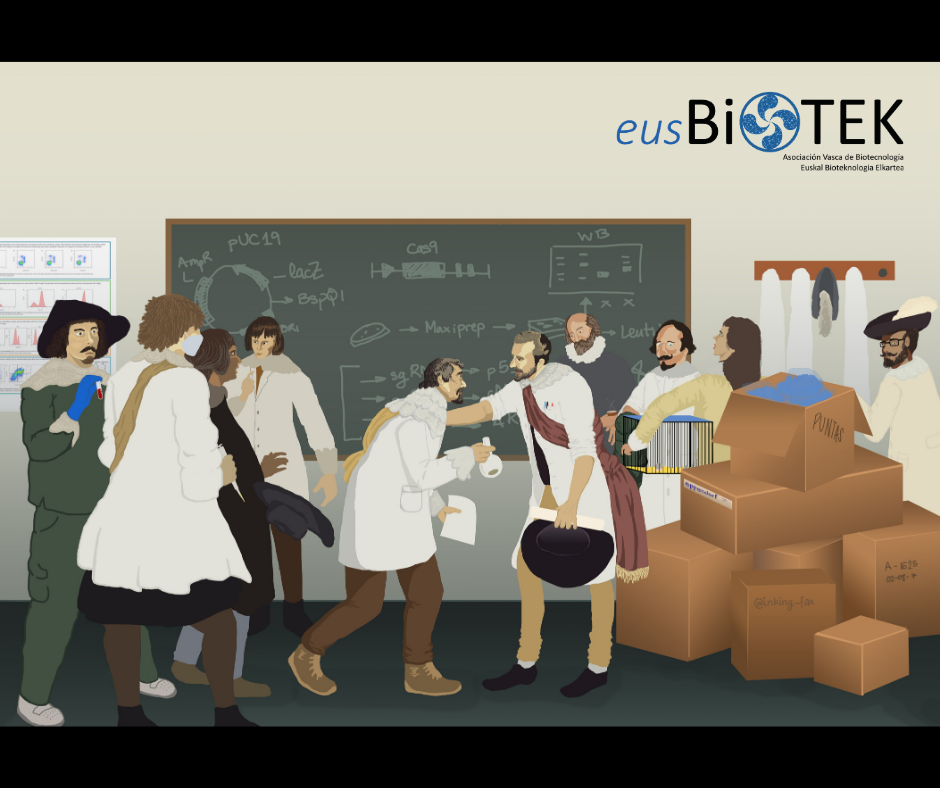 Title of the work: The transfection of Breda
Author: Félix Andújar Sánchez
Description of the work: With this version of Velázquez's famous painting I want to convey the reality of a laboratory just as the original author of Las Lanzas wanted to do with the historic event of Breda. Many people with different functions, blackboards full of instructions and protocols, countless unopened boxes, companionship and harmony are some of the facets of a reality in which many of us work and that, perhaps, are not known to the general public. Currently, we live in a time where science communication and scientific culture are more frequent, but the daily life in a laboratory is something that most people do not know and that is exactly what is sought in the illustration.
---
MORE INFORMATION ABOUT THE AUTHOR