DO YOU ALREADY KNOW US?
Fill out the form and become a partner
---
---
If you still don't know the advantages of being a member…
Why be a member?
As a member of eusBIOTEK, eusBIOTEK, you would be able to actively participate in any of the activities we organize. If you are interested in scientific divulgation and improvement of the situation of scientists ein Spain, this is your Association
---
In addition to that, you will enjoy a series of advantages that you could not otherwise obtain:
1. To be able to attend all assemblies and meetings
In this way, you would be able to specify your opinion on the activities carried out, as well as give an opinion on any topic related to Science, and especially Biotechnology, in Spain.
---
2. Discount on all our payment activities
You will get discounts on all our paid activities, some becoming completely free.
---
3. Access to the FEBiotec Employment Exchange
You will have access to all the job, doctoral and internship offers offered nationwide.
---
4. Discount on conferences organized by FEBiotec
You would be able to attend scientific conferences such as the BAC, BioNorth and INVINOTEC paying a reduced price for being a member.
You still don't know the congresses organized by FEBiotec? Find out everything about them by clicking on the images!
---
5. Be represented by FEBiotec nationwide
As a professional working in the biotechnology sector, FEBiotec will work to defend your interests before any public or private organization.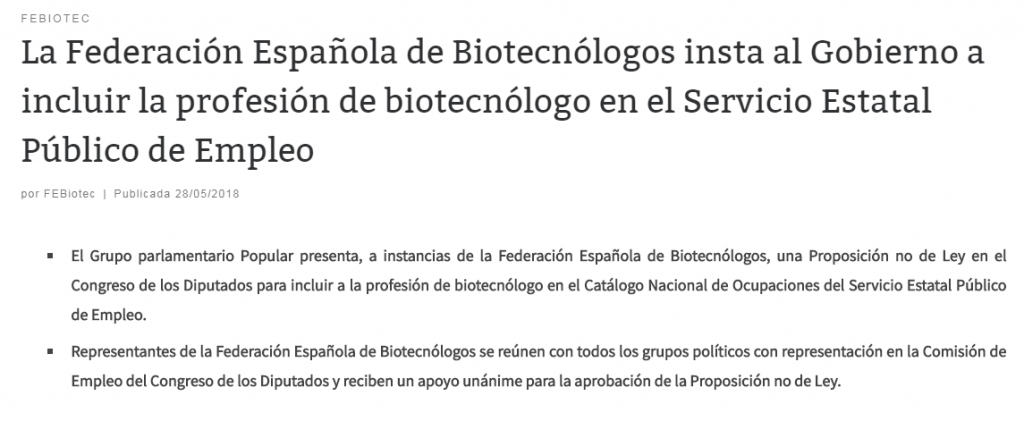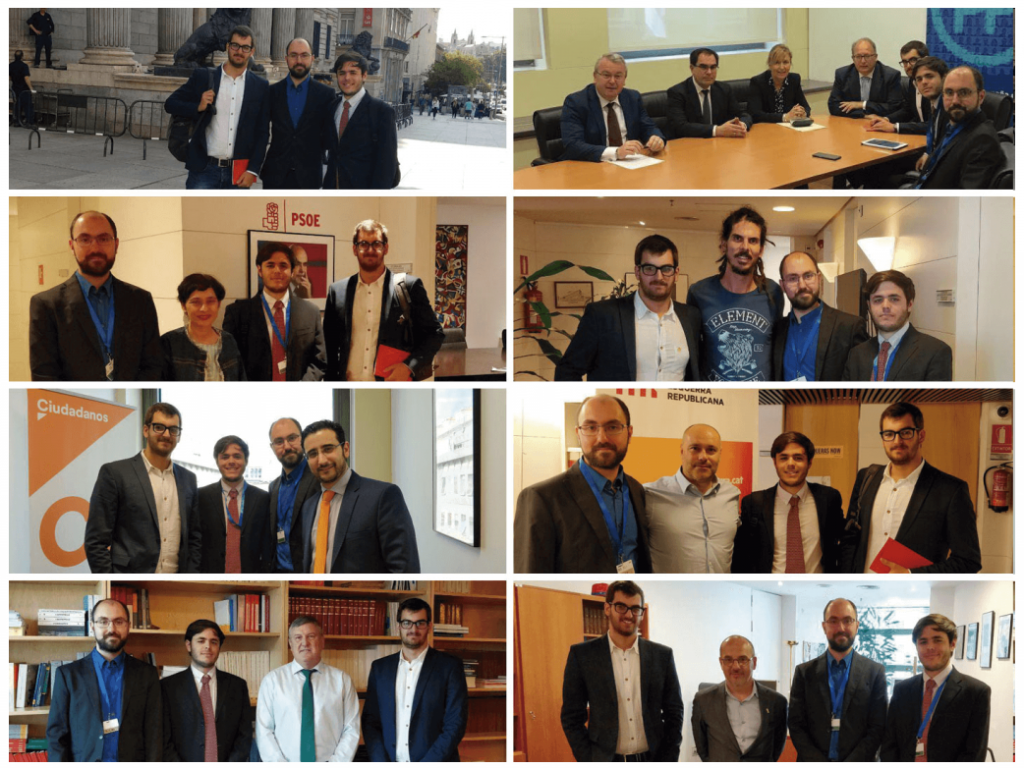 ---
6. Expand your contact network
Being a member of eusBIOTEK gives you the opportunity to meet people related to the scientific field of any part of Spain. You never know where you will have to stay, take an intership or work in the future, so it doesn't hurt to meet people from all places!
---
7. Discounts in entities that have an agreement in force with the FEBiotec
15% in tuition for training courses offered by Science4You
20% in Science4You products
10% in EPHOS training programs
20% in ALITER biotechnology training programs
20% in IUCT specialization programs
10% in IUCT masters